Dieter Kersten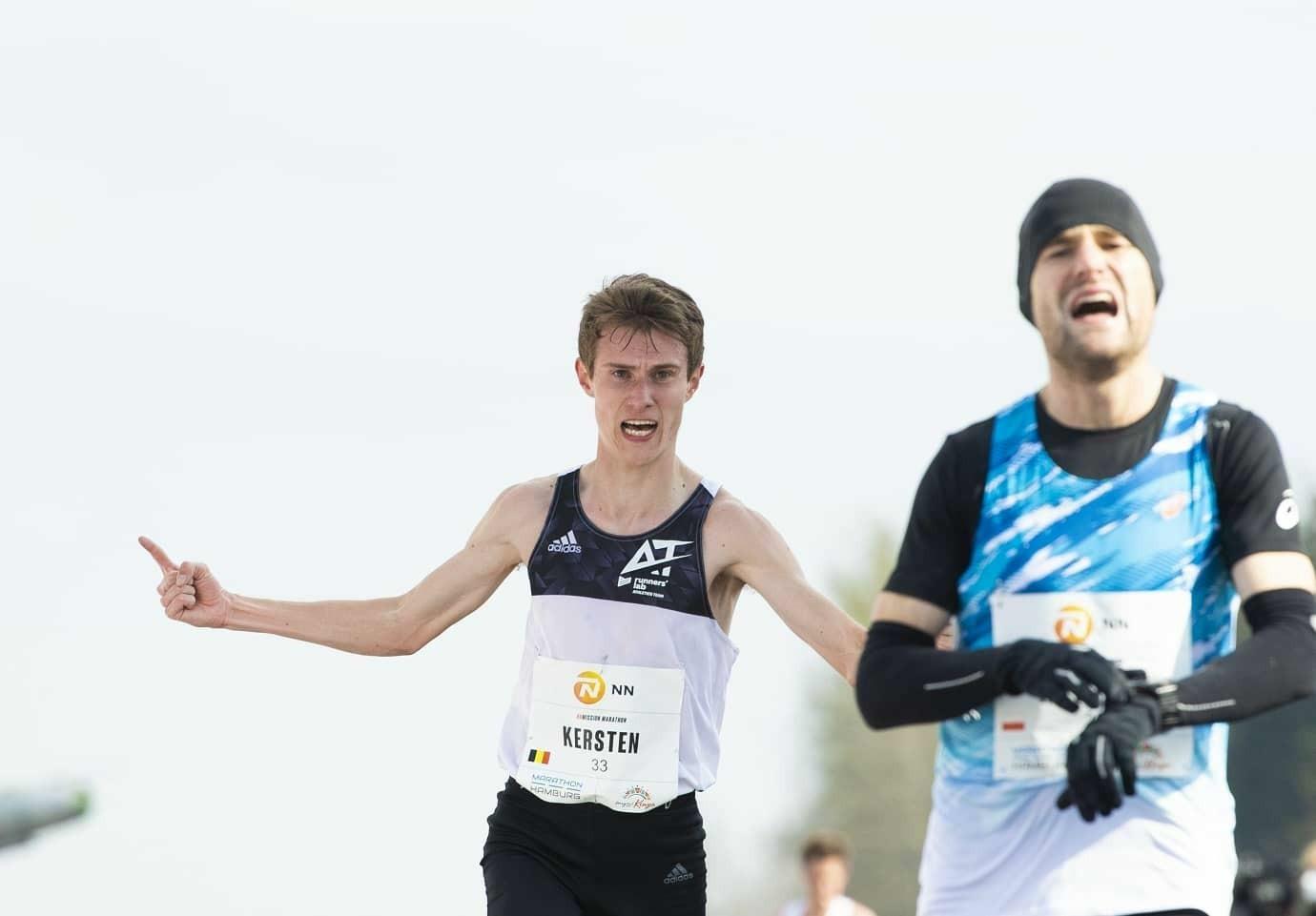 I am a 26-year-old marathon runner with very big ambitions. Since the beginning of 2022, I have been living 100% as a professional athlete because of my contract with Topsport Defence. This gives me an excellent opportunity to get the most out of my sports career! I am also active as a coach within the Altius project of Runners' Lab Athletics Team and I enjoy delving into the world of stocks and real estate.

My discipline
Athletics (marathon) -> Runners' Lab Athletics Team & ADD Tongeren

Number of hours' training per week
15 hours
"He who always wants to go somewhere
forgets that he is already somewhere."
My favourite Etixx products
In the past I have used both Beta Alanine Slow Release and Iron 125 AA. These products have helped me get strong results every time. Despite having a sensitive stomach and intestines, these supplements have never hindered me.

Why are you satisfied that Etixx has become the new sports nutrition partner of the Runners' lab Athletics Team?
For years now, Etixx has guaranteed top quality products! Etixx also continuously strives to improve and expand its product range. As a top athlete you know that with Etixx as your nutrition partner you will achieve the best results!

My personal records
Marathon: 2:10:22
Half marathon: 1:02:43
10000m: 28:46

My greatest sporting achievements
Fastest Belgian marathon debutant ever (2h10m22s)
Participation Olympic Games Tokyo
Overall winner of the CrossCup 2020
3rd at the European Junior Championships 10000m

My #GiveItYourAll moment in 2023
Marathon: running sub 2h10

My social media
Descubre más embajadores
Manuela Soccol
Trail running and ultrarunning
Enjoying life is very important to me so family time, travelling, foodies but definitely running are my priorities. I can also combine my running story with the rest so that is definitely a plus.
Lee mas
Axelle Klinckaert
Gymnastics
I am Axelle. I am 22 years old and a gymnast. The event I like and do best is floor exercise. I am also a student, studying biomedical laboratory technology. I mainly use the Etixx Health Supplements. This isn't used much by us yet because it isn't really an endurance sport, we mainly have to be fast and explosive. But if we ever have an energy dip, the Etixx products are an excellent help.
Lee mas
Jente Hauttekeete
Athletics (All-Around)
I am an athlete who is not easily satisfied with a performance. I always want to do better than the previous race and keep improving my personal records. I like to learn quickly. Sometimes I try to imitate or learn a technique by watching other athletes. I am very motivated during training and I don't give up easily, but sometimes I dare to let my head hang down when things don't go as I had hoped. I am always open to humour and jokes on and off the slopes.
Lee mas